Purim of 5775 began with a surprisingly big crowd attending our night Megillah reading. Over 30 people crowded in our Shul to listen to the Megillah! Following the Megillah reading, we broke the fast together and enjoyed Lechaim and some spontaneous dancing.
For the morning service we took out first the Torah, then the Megillah and procceded to the Mitzvah of Mishloach Manot. Packages were sent to Siem Reap, Battambang, Sihanoukville and even Koh Rong!
And then... The Purim Party! 
Following the success of last year's theme "Purim in Italy" which enabled people to come dressed with a matching costume and increase the fun, we have continued along the same line, and this year celebrated Purim the way it was "in the Shtetl"!
Despite the early notice we gave people of our plans to heavily decorate our venue in accordance with the above theme, they were in shock when entering the Chabad house...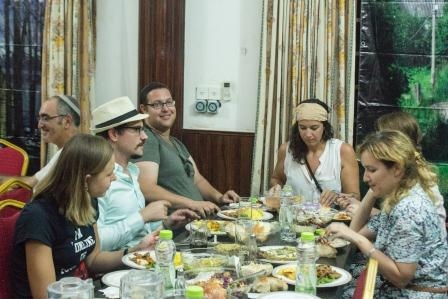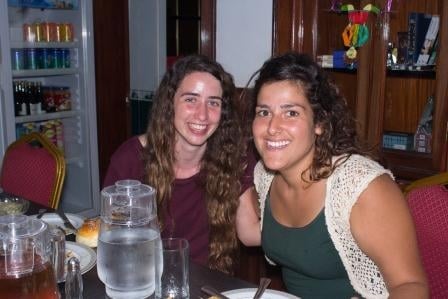 And the After Party...
Thanks for joinnig us!!!